Mercyhealth Prehospital and Emergency Services Center Earns Accreditation
Awards and recognition
|
Thursday, October 22, 2020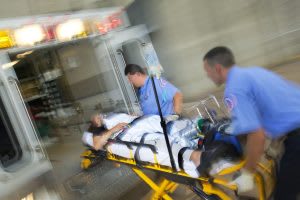 ROCKFORD, Illinois – Mercyhealth Prehospital and Emergency Services Center–Rockford recently earned accreditation by the Commission on Accreditation of Allied Health Education Programs (CAAHEP) and the Committee on Accreditation of Educational Programs for Medical Services Professions (CoAEMSP).
CoAEMSP accreditation identifies that the paramedic program meets or exceed quality benchmarks in its training, coursework and services. To earn accreditation, the Center underwent a 2-day onsite survey that included a review of documents, classroom material, current and past students, instructors, leadership, and more.
"Being a CoAEMSP- and CAAHEP-accredited program is essential for our paramedic program, and demonstrates that our training properly prepares individuals to become well-rounded licensed paramedics so they can perform at their best for their departments and their communities," said Ron Meadors, EMS Program Director at Mercyhealth.
The Rockford Prehospital and Emergency Services Center has been providing high-quality paramedic training since opening in 1987. To date, they have trained over 400 paramedics.
For more information, call 815.971.6262 or visit mercyhealthsystem.org.