Mercyhealth Hospital and Trauma Center—Janesville Earns Lung Cancer Screening Center Designation
Awards and recognition
|
Friday, February 26, 2021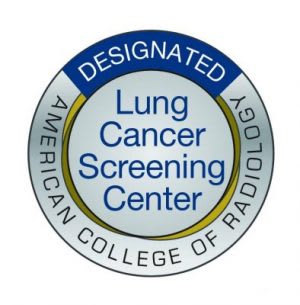 JANESVILLE, Wisconsin— Mercyhealth Hospital and Trauma Center–Janesville has been designated a Lung Cancer Screening Center by the American College of Radiology (ACR). The ACR Lung Cancer Screening Center designation is a voluntary program that recognizes facilities that have committed to practice safe, effective diagnostic care for individuals at the highest risk for lung cancer.
In order to receive this elite distinction, facilities must be accredited by the ACR in computed tomography in the chest module, as well as undergo a rigorous assessment of its lung cancer screening protocol and infrastructure. Also required are procedures in place for follow-up patient care, such as counseling and smoking cessation programs.
"We are proud to have received this designation from the ACR," says Dr. Bart Schmidt, Radiologist at Mercyhealth. "Our personal experience has been rewarding. We've found many early/small lung cancers through our screening program, giving these patients the option of curative surgery and a positive outcome."
"Although the technology behind lung cancer screening isn't new, we now have a better understanding of how to use technology we already have to save lives now," said Dr. Hazen Tuck, Pulmonologist at Mercyhealth. "People who smoke, who are also between ages 55-77, with at least 30 'pack-years' (averaging 1 pack-per-day for 30 years, averaging 2 packs-per-day for 15 years, etc.) should discuss this screening with their physician."
Lung cancer screening with low-dose computed tomography scans, and appropriate follow-up care, significantly reduces lung cancer deaths. Lung cancer is the nation's leading cancer killer, taking the lives of more people each year than breast, colon and prostate cancers combined.
For more information about the Lung Cancer Screening Center designation, visit: mercyhealthsystem.org.