Current fellows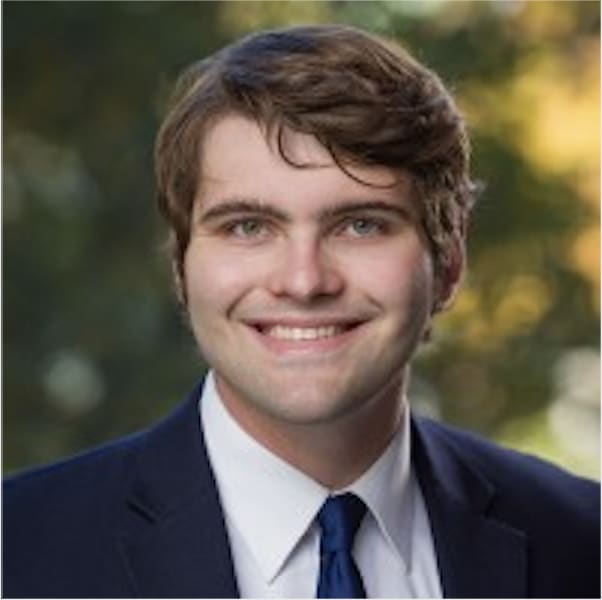 Jacob Haag is from Cedar Falls, Iowa, and received his BA in business economics from the University of Northern Iowa in 2020. He received his MHA from the University of Minnesota in 2022. Haag completed his residency at Mercyhealth and is excited to be back for his fellowship. In his free time, he enjoys attending musicals, watching wrestling, participating in faith-based activities, and spending time with his family. Please reach out to him with any questions you have about the administrative fellowship at jhaag@mhemail.org.





Jeff Killian is from Edgerton, Wisconsin, and received his BS in Biology from the University of Wisconsin-Madison. While completing his MHA at the University of Wisconsin-Milwaukee, he spent his time volunteering and remained active in Future Healthcare Executives and ACHE. Jeff completed his internship at Advocate Aurora Health. In his free time, he enjoys spending time with his fiancé and their two dogs, watching Netflix, tennis, and traveling. Contact Jeff at jkillian@mhemail.org.
---
Past fellows

Leaders at Mercyhealth who have completed the Mercyhealth Administrative Fellowship Program.
Historically, Mercyhealth has offered employment to 100% of administrative fellows upon completion of their fellowship. Many former fellows now occupy leadership positions throughout the organization:
Jeni Hallatt (2000) Vice President, Operations
Holly Francis (2002) Director, Quality Data Management and Infection Prevention
Laurie Howes (2004) Director, Ambulatory HIM and Epic Optimization
Brett Grady(2008) Director, Quality and Care Management
Ladd Udy (2013) Vice President, Value-Based Care and Population Health
Andrew Stonehocker (2014) Manager, Patient Care Services
Tyler Killpack (2016) Director, Harvard Hospital and the Office of the President/CEO
Brooke Spencer (2016) Director, Compensation and Benefits (HR)
Jessica Conway (2018) Business Unit Manager
Nora Kopping (2018) Director, Population Health and Case Management
Alana Bendler (2020) System-wide Manager – Laboratory Business Line