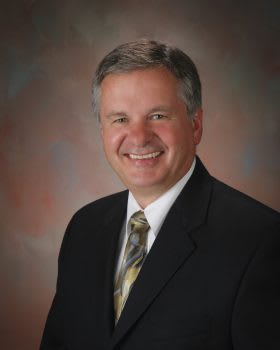 For over 135 years, Mercyhealth has provided high-quality health care to residents throughout northern Illinois and southern Wisconsin. We have a passion for providing comprehensive health care close to home for area residents through our seven hospitals and 85 primary and specialty care locations.
As an integrated health system, you can come to us for routine health care, like annual physicals, immunizations and preventive health screenings, as well as highly specialized care, such as neonatal intensive care, heart surgery, stroke care, neurosurgery, cancer treatment and much more. The range of Mercyhealth's specialties and the skills of our doctors, nurses and clinical staff are truly extraordinary.
Every day our 7,000 employee partners and 700 doctors take our brand expression—a passion for making lives better—to heart. Our providers, nurses and partners are committed to working together to make lives better for our patients and their families. Touching lives invigorates, inspires and drives us to do our very best, and we continuously look for ways to make each life better. This can be as complex as a cutting-edge procedure or as simple as a smile.
I hope you will take the time to browse our website and see the many services available to you. When it comes to your health, you can feel confident knowing that Mercyhealth is here, ready to serve you with a passion for making lives better. Thank you for putting your trust in Mercyhealth. It is our privilege to serve you.
Wishing you good health,
Javon Bea
President/CEO
Javon R. Bea is President/CEO of Mercyhealth, a vertically integrated, multiregional system with seven hospitals, 700-plus employed physician partners and 7,000-plus employee/partners, 85 primary and specialty care locations, a home health and hospice division, and a wholly owned and operated insurance company. Mercyhealth offers services across 15 northern Illinois and southern Wisconsin counties.
Javon's experience implementing effective culture of excellence programs and innovative physician compensation models to foster system turnaround is unparalleled. He pioneered a "partnership model" of compensation and designed a custom culture of excellence program that promotes both clinical and service quality initiatives.
Over the last 30 years, Javon transformed Mercy Hospital from a single, standalone hospital into the large, vertically integrated health system. When he began in 1989, Mercy Hospital was a struggling community hospital with no integrated physician partners. Today, more than 700 multispecialty physicians are completely integrated employed physician partners—a model that Mercyhealth leadership championed long before it was recognized as a path to sustainable success throughout the industry. In fact, Mercyhealth has operated as a virtual Accountable Care Organization (ACO) for decades and has developed advanced physician and clinical protocols of care that position it for success under the new ACO model of care.
In 2015, Javon led the merger and integration of Mercy Health System and Rockford Health System to form Mercyhealth. Under his visionary leadership, Mercyhealth opened a state-of-the-art hospital and medical campus on I-90 and Riverside Boulevard in Rockford, Illinois, in January 2019. The project was the largest in Rockford's history. The Mercyhealth Board of Directors unanimously voted to name the facility Javon Bea Hospital and Physician Clinic–Riverside in his honor.
Javon's management and leadership has led to numerous national recognitions, including being named the first fully integrated health system to receive the Malcolm Baldrige National Quality Award, the highest Presidential award for quality and organizational excellence; Magnet Recognition®, the gold standard of nursing excellence; ranked #1 and #2 on AARP's Top 100 Best Places to Work for Workers over 50; and ranked in the top 25 on the 100 Integrated Healthcare Networks list by Modern Healthcare magazine for over 12 years.
In addition, Javon was honored with Medical Group Management Association's 2019 Harwick Innovation Award for his revolutionary W2 Physician Partnership Model that helped transform Mercyhealth into a thriving, integrated health system.
Javon has more than four decades of experience in the national health care arena, having served at prestigious and well-respected medical centers throughout the country. A sought-after speaker and consultant, Javon is renowned for his innovations in the areas of integrated health care delivery and physician partnership models. He has written extensively for national health care publications, as well as co-authored The Capitation Sourcebook: A Practical Guide to Managing At-Risk Arrangements, and published a book entitled Journey to Excellence.